Podcast production,
coast to coast
Nothing is more important than the story.
Neon Hum is a podcast production company located in Los Angeles, California. We work closely with our partners and clients to craft narrative-driven, cinematic audio productions from coast to coast. Together, we create programming of impeccable quality and mass appeal.

Collaborative
Our clients work directly with producers, and our founder has a hand in all the projects.

Creative
Every producer's rich background contributes to the depth of the stories we tell.


Client-Focused
Each producer is focused on a single project at a time; they are not afraid to sweat the details.

Proud partners we've worked with...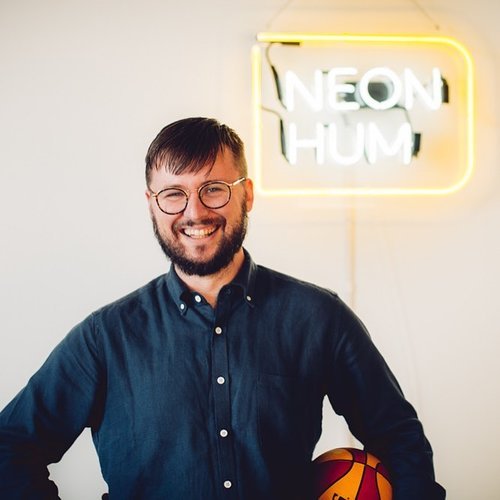 About the Founder
As an independent producer, reporter, and sound designer, Jonathan Hirsch produced hundreds of longform audio works for NPR, Vox, NBC, Fusion Media Group, and many others. He is a recipient of the Green Eyeshade, Edward R. Murrow, and duPont Awards. His seven-part documentary podcast series Dear Franklin Jones debuted #1 on the iTunes podcast charts.

In April of 2018, Jonathan launched Neon Hum Media, an LA-based podcast production company, specializing in narrative-driven, high production value, "audio first" documentaries, talk shows, and partner content.
Meet the Team