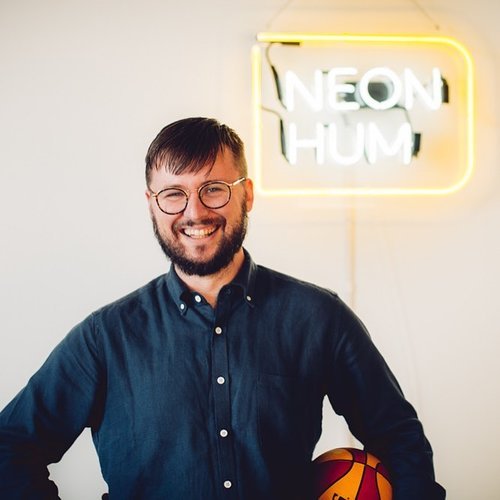 Jonathan I. Hirsch
CEO
As an independent producer, reporter, and sound designer, Jonathan Hirsch produced hundreds of longform audio works for NPR, Vox, NBC, Fusion Media Group, and many others. He is a recipient of the Green Eyeshade, Edward R. Murrow and duPont Awards. His 7-part documentary podcast series Dear Franklin Jones debuted #1 on the iTunes podcast charts. In April of 2018, Jonathan launched Neon Hum Media, an LA-based podcast production company, specializing in narrative-driven, high production value, "audio first" documentaries, talk shows, and partner content.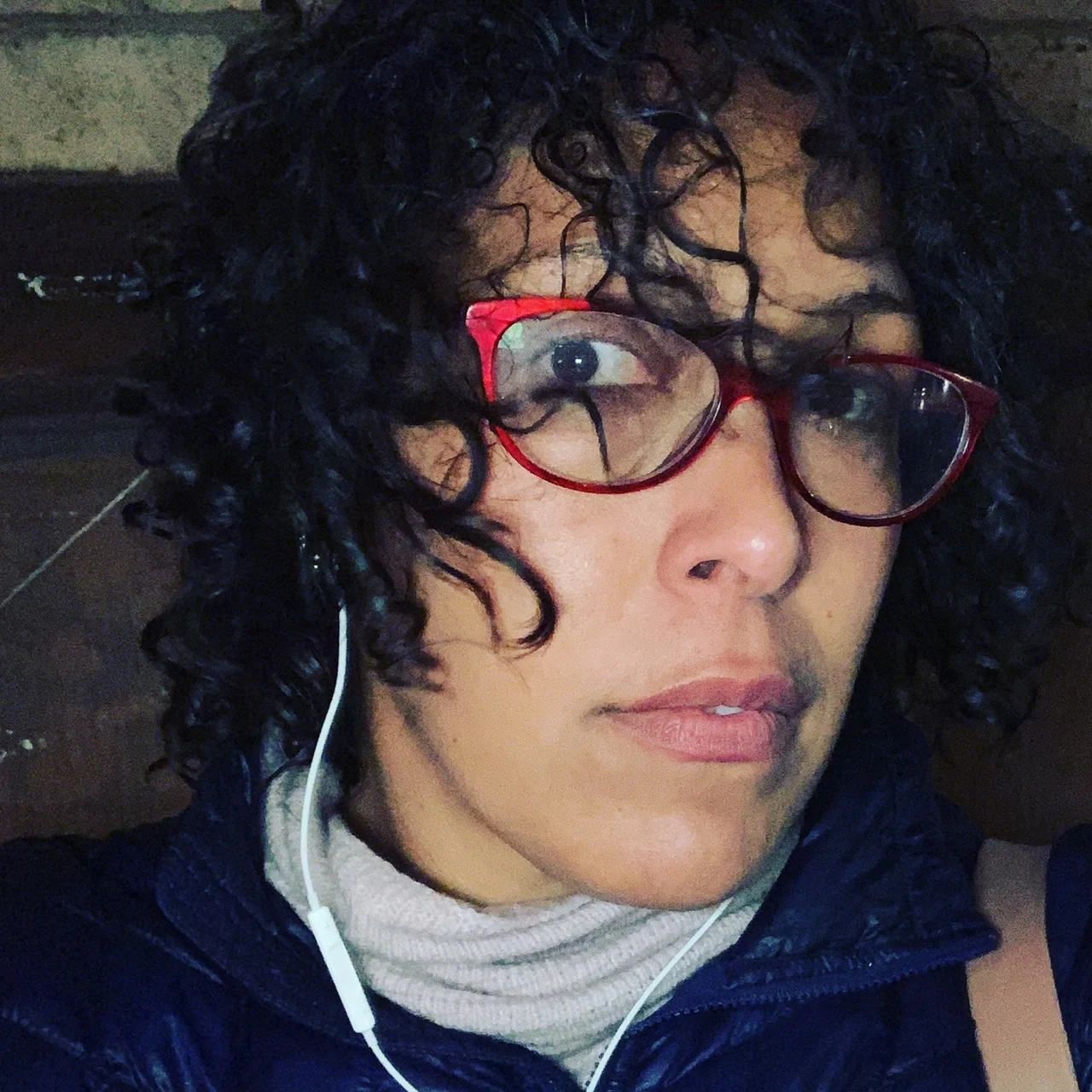 Catherine Saint Louis
Executive Editor
Catherine Saint Louis directs the editorial vision of Neon Hum, shoring up reporting and storytelling across both client shows and original podcasts like Spectacle and Fake Priest. She edits limited-run narrative podcasts, loves to collaborate, work hard and talk through stories. Catherine created and taught an Editors' Bootcamp to get more folks from underrepresented groups into story editing.

She was a reporter and an editor at The New York Times for 18 years. She covered many topics, but focused on health coverage. She hosted and reported a podcast about voting rights called Shut Out. She's a Brooklyn gal who loves to run, cook, and listen to podcasts to figure out what keeps listeners listening.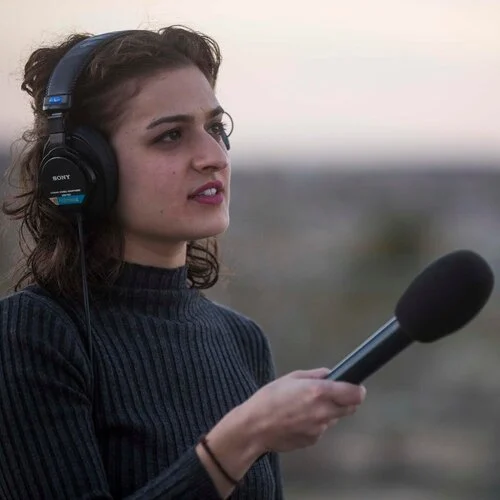 Shara Morris
VP, Development
Shara Morris is an audio producer based here in LA. She's launched multiple podcasts from scratch for networks including Panoply, Maximum Fun and Stitcher. Her work can also be heard on NPR, KCRW, WNYC, PRI and more.

Most recently Shara was the producer of the Marketplace podcast Make Me Smart with Kai Ryssdal and Molly Wood. She got her start in audio at the Salt Institute for Documentary Studies and honed her voice co-hosting her first podcast, Homemade News, which she produced from a pirate radio station in Chinatown, Los Angeles. Shara loves telling stories featuring unique voices and is so excited to be part of the Neon Hum team.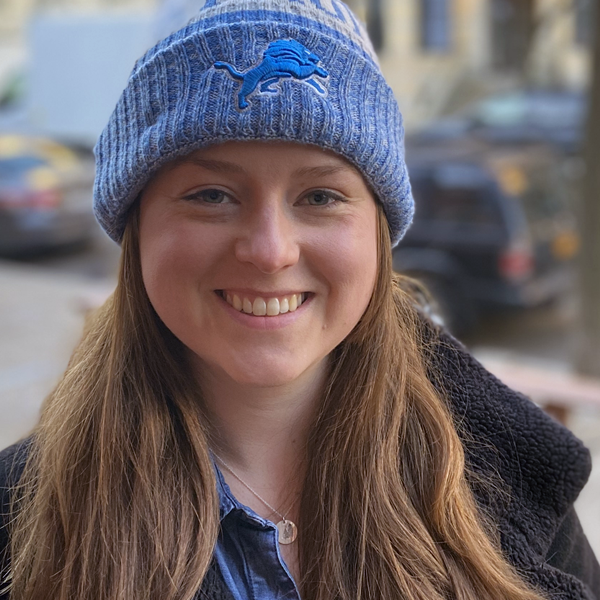 Sammi Allison
Associate Director, Production & Operations
Sammi joins Neon Hum as our Production Manager, working hand-in-hand with our producers to manage operations across our production slate. She was previously a Managing Producer with Endeavor Audio, where she launched and supervised production for various podcasts through partnerships with Dick Wolf, Mass Appeal, and several celebrity talent. Prior to EA, Sammi was a development and production executive for unscripted and documentary TV before discovering her love of audio storytelling when training for the 2017 NYC Marathon.  

A native Michigander, Sammi moved to NYC in 2010 to attend NYU and never looked back. Outside of Neon Hum, she loves going on walks with Harlow, her beloved hound dog, and whittling projects whenever she can find time to sit still.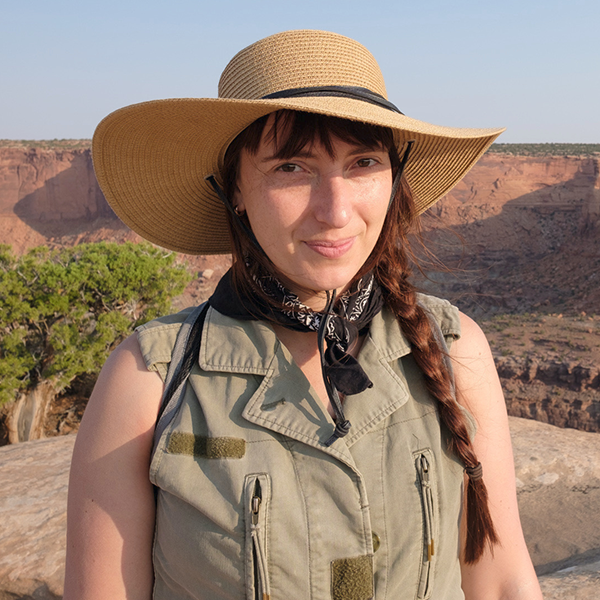 Odelia Rubin
Senior Producer, Development
Odelia is an audio producer, writer, and sound designer. After earning her NYC merit badge, she returned to her native California to boogie board and make narrative audio. She's worked at WNYC, Gimlet, and got her start back in the content days of Panoply. Odelia has produced and consulted on over 20 different shows, including hits and cult favs like Gimlet's Science Vs, Family Ghosts, and WNYC's 10 Things That Scare Me. Her passions are character driven stories, detailed sound design, and spreadsheet formulas. Watch closely and you'll see her knitting on zoom calls.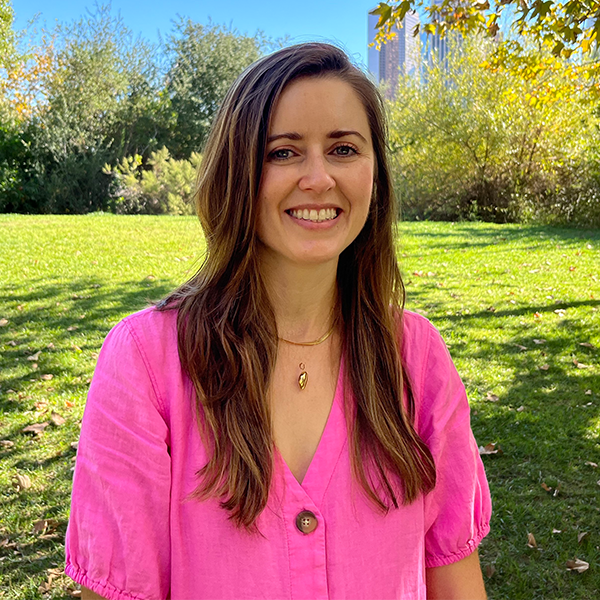 Joanna Clay
Senior Producer
Joanna Clay came to podcasting in 2015, thanks to a Transom Workshop. Prior to Neon Hum, she contributed features to KPCC, KCRW and the BBC. And spent several years working in newspapers, with bylines in the Los Angeles Times and Orange County Register. She loves nerding out on research, reporting and getting in the field.

Since joining Neon Hum in 2019, she's developed and led shows for clients such as ESPN, Discovery+ and Thrive. She also reported and produced the NHM original Telescope, with two of her episodes getting a shoutout in The New York Times. In 2021, she launched the NHM original vertical Spectacle, which made "Best Of" lists in The Atlantic, Time, Esquire, Vogue, Marie Claire and more.

When she's not working, you can find her scouring her AllTrails app for good hikes, bingeing RHONY and attempting to make Pinterest recipes a reality.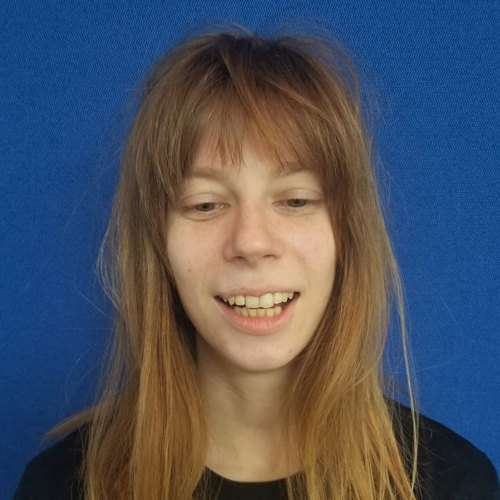 Carla Green
Senior Producer
Carla Green is an award-winning journalist who's filed for KCRW, the Guardian, and 99% Invisible, among many others. She was the lead producer of the Neon Hum's The Sellout. Before coming to Neon Hum, she was the managing producer of the KCRW podcast UnFictional where she reported and produced a bunch of different stories, including one where she trailed a juggalo across the country on a Greyhound bus.

Since she moved to Los Angeles in 2016, she's covered the city's homelessness crisis in stories for radio, podcasts, and print.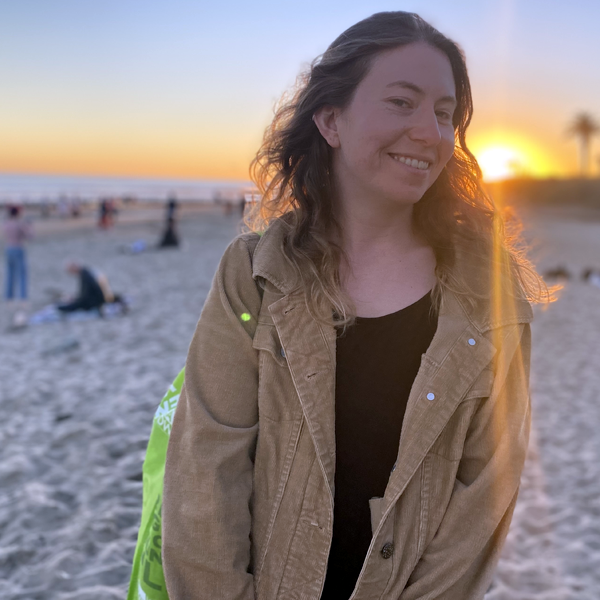 Kate Mishkin
Producer
Kate Mishkin is an LA-based audio producer and journalist whose reporting has appeared in ProPublica, The Guardian, and Inside Climate News. She came to Neon Hum by way of West Virginia, where she covered the environment and coal industry. There, she launched the paper's first podcast, (which received a nod from Poynter), telling stories of the governor's conflicts of interest, teachers on strike, and the effects of climate change on the region.

When she's not producing, she's normally running, biking, or hiking – all while listening to podcasts.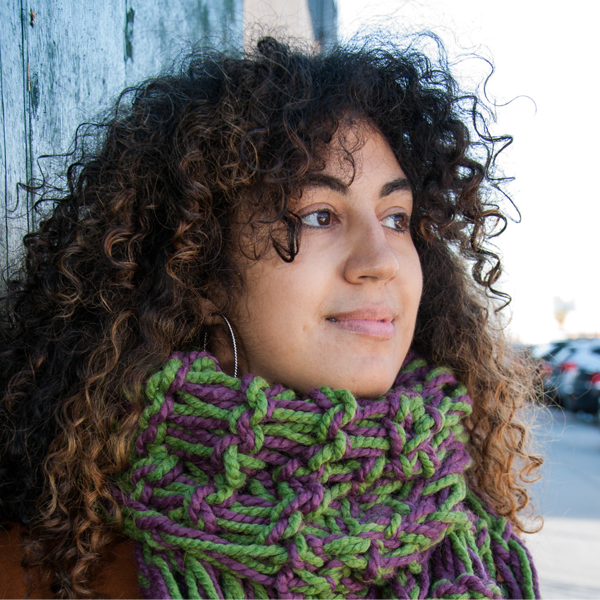 Navani Otero
Associate Producer
Navani Otero is a New York-based multimedia journalist. She got her start in audio working in satellite and terrestrial radio for places like SiriusXM and WNYU. She later trained with the Made in NY Podcast Certificate Program to hone her skills, and shortly after Navani co-hosted the show CityFM, a weekly deep dive into the NYC music culture landscape. She came to Neon Hum by way of Gimlet Media where she worked on narrative non-fiction podcasts about everything from technology to social justice. She is passionate about telling stories that center and uplift underrepresented voices. In her free time you can find her exploring all the art the city has to offer and talking to every dog she passes on the street.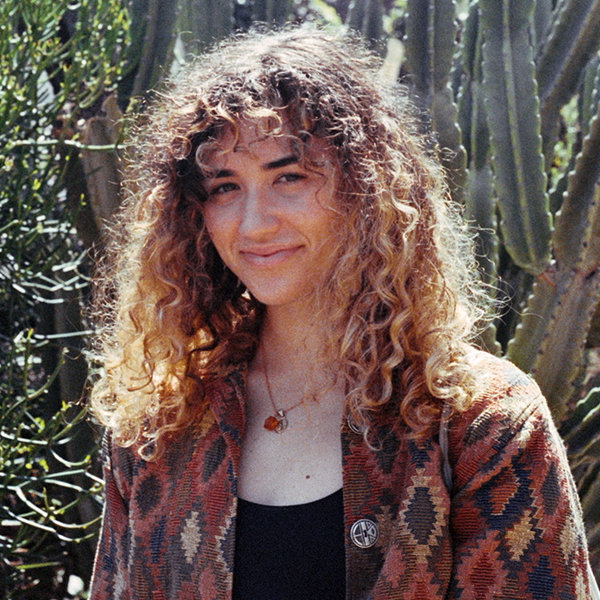 Liz Sánchez
Associate Producer
Liz Sánchez is an audio producer born and raised in Los Ángeles. She entered the world of radio journalism working on Marketplace's daily afternoon program, learning the ins and outs of producing radio. After that, she worked as a producer and writer at LA-based radio stations, KCRW and KNX, covering local news. She also produced Harvard Business Review Present's Race at Work podcast, inviting high-profile guests to talk in-depth about race in the workplace and their personal lives.
‍
When she's not doing radio things, you can probably find Liz moving and grooving at a concert somewhere in LA, or crate digging at the local flea market.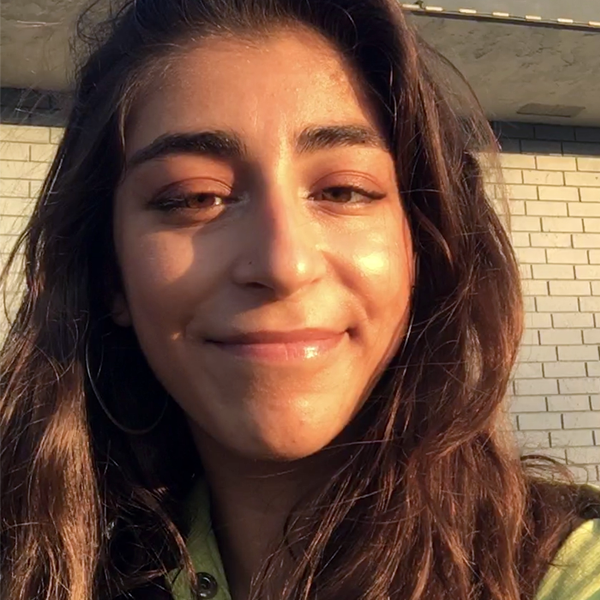 Chloe Chaobal
Associate Producer
Chloe has been making podcasts since she was a high school student in Anchorage, Alaska. At the Alaska Teen Media Institute, she learned the basics of audio storytelling while producing stories for a student run radio show, In Other News. At the University of Vermont, Chloe worked as a print reporter for the student newspaper and became the podcast editor. After graduation, Chloe moved to California for some much needed sunshine. When she's not on a deadline, she's jamming on her guitar.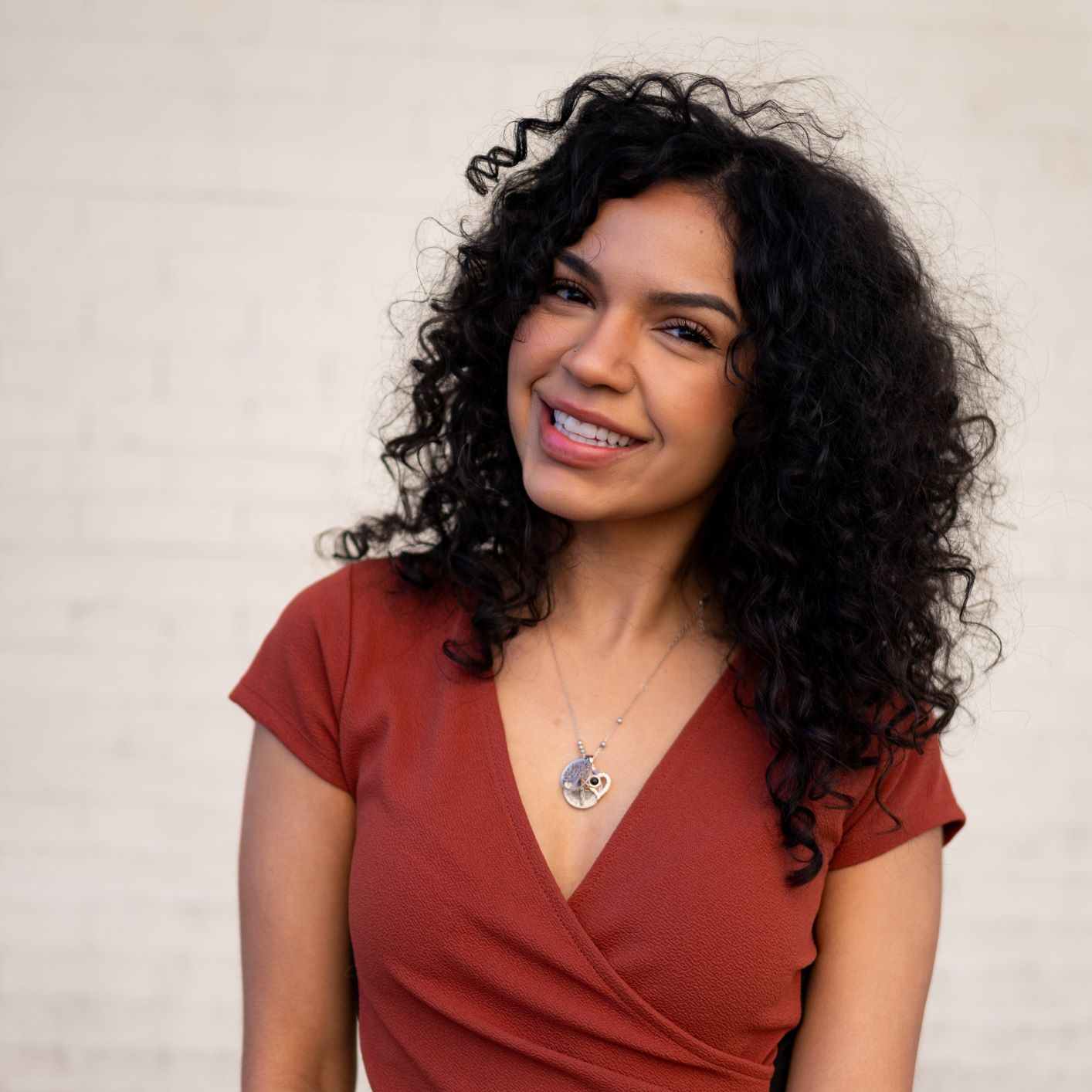 Stephanie Serrano
Associate Editor
Stephanie Serrano (she/her/ella) is an award-winning multimedia bilingual journalist and non-fiction podcast editor based in Northern Nevada. Her reporting is powered by character-driven stories and is rooted in sound-rich audio.

She's won three Regional Edward R. Murrow Awards for best sports reporting, one was awarded a national title in 2018. Most recently her 2021 Edward R. Murrow Award followed the story of two collegiate Black athletes and their experiences facing racism in predominantly white college towns. Stephanie was awarded a 2020 Edward R. Murrow award for continuing coverage on anti-Semitic incidents on a college campus.

She is a 2021 graduate of Neon Hum Media's inaugural Editors' Bootcamp and a former 2019 Radio Television Digital Association N.S. Bienstock fellow. As an alumna of NPR's Next Generation Radio Project, she now serves as a mentor.

On top of storytelling, she is a passionate digital illustrator and oil painter.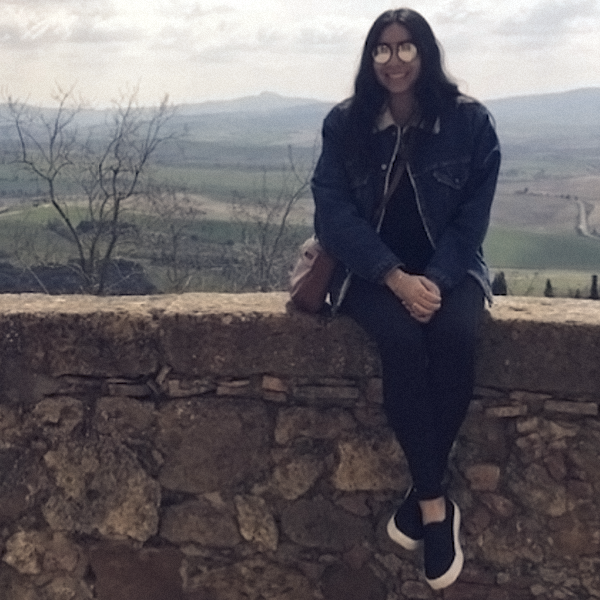 Alexis Martinez
Coordinator
Alexis joins the Neon Hum team as a Podcast Coordinator. Born and raised in Los Angeles, she decided to experience a change in scenery and pursued her undergraduate degree at Syracuse University, where she fell in love with communications and the entertainment industry. Moving back to LA in 2020, she began pursuing a master's degree in Digital Social Media at USC. After interning at Live Nation Entertainment and for production companies, she decided to learn about a new medium, podcasts!

As an LA native, she enjoys hiking, paddle boarding, and spending time at the beach with her German Shepherd, Dexter. She also loves all things coffee-related!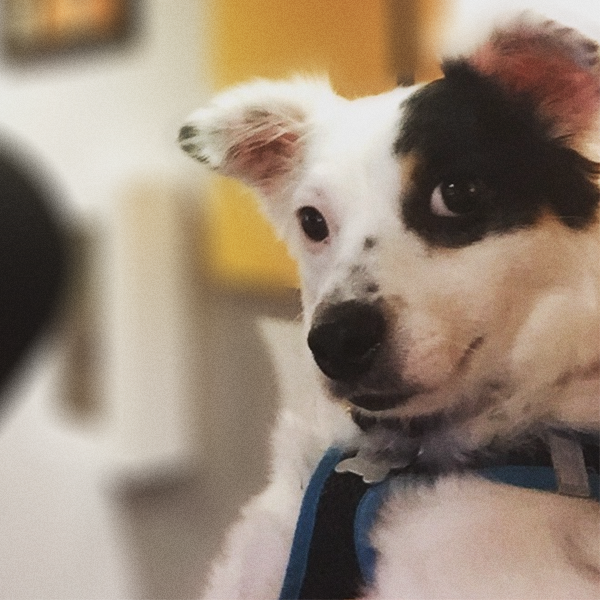 Townes Hirsch
Senior Pet Correspondent
Townes is our senior pet correspondent. He loves witty banter and true crime investigations. He got his start at National Pawblic Radio before moving in podcasts.